The Economic Impact of Restricting Competition in 5G Network Equipment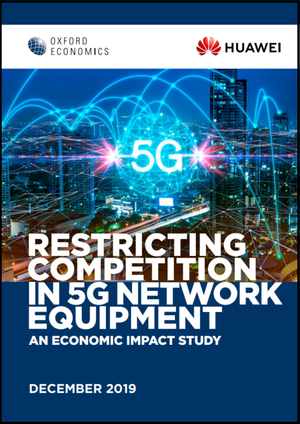 A new global report by Oxford Economics sheds light on the potential costs of restricting competition in the provision of 5G network equipment (with regard to price, time, and productivity) across eight leading markets: Australia, Canada, France, Germany, India, Japan, the UK, and the US.
The next generation of mobile technology, 5G, offers enormous opportunities for countries who facilitate its widespread provision. Globally, the telecommunications network infrastructure market is dominated by three players: Ericsson, Huawei, and Nokia. However, the participation of one of these organisations—Huawei—in the rollout of 5G is likely to be constrained by a series of political decisions.
In the US and Australia, Huawei has been blocked from competing for further 5G infrastructure contracts in the wake of concerns expressed by the US government about the security of its equipment. In several other markets—including Canada, France, Germany, India, Japan, and the UK—respective governments have announced they are either considering exclusion or have imposed partial restrictions.
While it is widely accepted that such restrictions will be costly to businesses and consumers alike, there has been no systematic attempt to quantify the potential scale of these effects. In this context, Huawei commissioned Oxford Economics to assess the economic cost of restricting competition in the eight markets.
To reflect the uncertainty inherent in our analysis, we modelled three alternative scenarios—termed "low cost", "central cost", and "high cost". The range of estimates corresponding to these three scenarios are presented in this report, which concludes that:
• Restricting a key supplier of 5G infrastructure from helping to build a country's network would increase that country's 5G investment costs by between 8% and 29% over the next decade. In the US, this translates to an average increase in investment costs of almost $1 billion per year over the next decade, under our central cost scenario.
• The increase in investment costs linked to the restriction of 5G competition would also delay 5G access to millions of people over the next decade. Linked to these investment cost increases, the restriction in competition for 5G infrastructure would lead to delays in the network rollout that mean millions fewer people would be covered by the 5G network in 2023.
• A delay in the rollout of 5G would also result in slower technological innovation and reduced economic growth. In our central cost scenario, this would result in reductions to national GDP in 2035 ranging from $2.8 billion in Australia to $21.9 billion in the US.
Our economic consulting team are world leaders in quantitative economic analysis, working with clients around the globe and across sectors to build models, forecast markets and evaluate interventions using state-of-the art techniques. Lead consultants on this project were: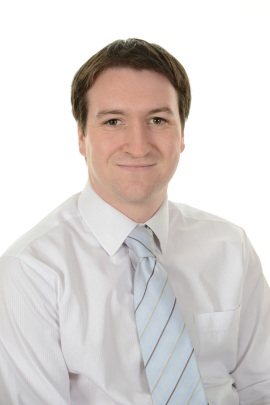 Henry Worthington
Director
Email