Importing for Export Success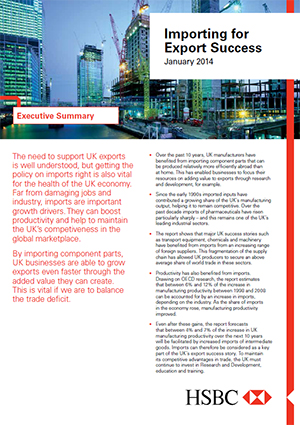 The need to support UK exports is well understood, but getting the policy on imports right is also vital for the health of the UK economy. Far from damaging jobs and industry, imports are important growth drivers. They can boost productivity and help to maintain the UK's competiveness in the global marketplace.
This report, produced by HSBC in collaboration with Oxford Economics, shows that by importing component parts, UK businesses are able to grow exports even faster through the added value they can create.