Global Cities: The outlook for the world's leading urban economies amid the global slowdown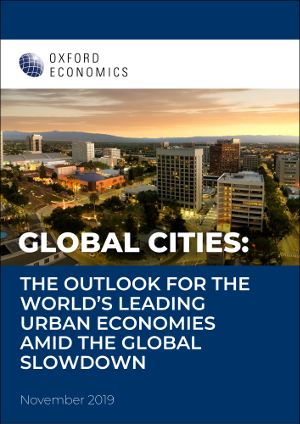 Cities are the new geography of business planning. In the annual flagship Global Cities report from our Cities and Regions team, we examine the impact of the ongoing global economic slowdown on leading urban economies around the world.
Our forecasts show that of the world's 900 major cities, almost two-thirds will succumb to slower growth in the next two years than in the previous, more upbeat, five-year period. We examine the implications of this weaker outlook and reveal which cities will be most, and least, exposed to the present downturn.