Gen Z's role in shaping the digital economy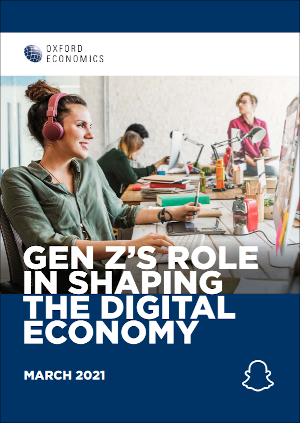 A new report by Oxford Economics for Snap Inc. shows how members of Generation Z are poised to play a major role in the economy and labour market over the coming decade across six leading markets: Australia, France, Germany, the Netherlands, the UK, and the US.
While the outbreak of the coronavirus pandemic and the deep global recession triggered by measures to contain its spread have impacted younger workers, the accelerated shift towards a more digital economy will serve to the long-term advantage of Gen Z.
Gen Z's income from work will balloon from $440 billion to more than $3.5 trillion by 2030. We estimate their total consumer spending will be $3.0 trillion - equivalent to 11% of total household spending across the six economies.
We developed a digital competence index measure. Pooling responses across our survey, Gen Z's average competence score was 2.5% higher than Millennials and over 8% higher than Gen X. Beyond digital aptitude, our research has highlighted three Gen Z traits that we think are likely to serve them well in the future workplace:
Agility: the ability to absorb information and reacting to new challenges as they occur
Creativity: knowing how to create and design various types of digital content
Curiosity: being more likely to engage in various forms of informal learning
Our economic consulting team are world leaders in quantitative economic analysis, working with clients around the globe and across sectors to build models, forecast markets and evaluate interventions using state-of-the art techniques. Lead consultant on this project was: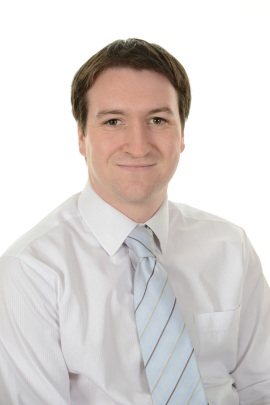 Henry Worthington
Director
Email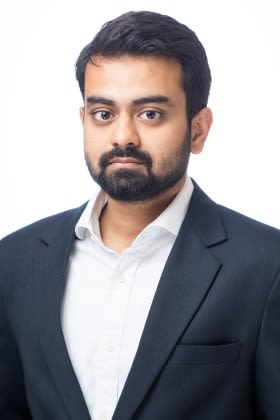 Anubhav Mohanty
Lead Econometrician
Email