Recent Release | 17 Jan 2022
The economic and social impact of ASOS
Economic Consulting Team
Oxford Economics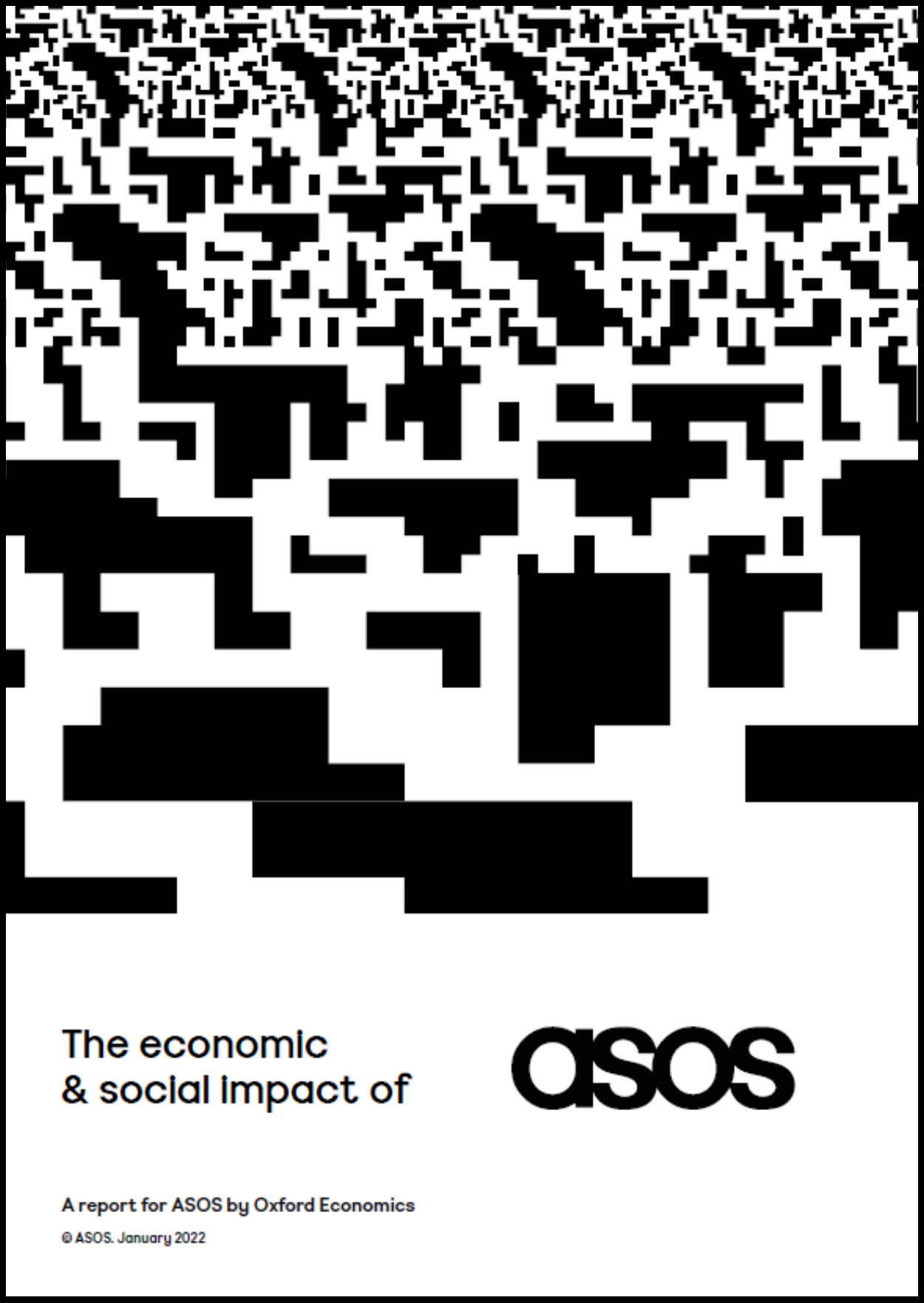 ASOS is a global leader in online fashion. From almost any country in the world, you can buy more than 90,000 products from ASOS' own collections and other third-party brands, making an important economic and social contribution in the United Kingdom and globally. This report explores the jobs, GDP, and payments to governments that ASOS supported in 2019-20, looking at ASOS' own operations, its spending with suppliers, its payment of wages to employees, and its social investment programmes.
We find that ASOS' overall GDP contribution in 2019-2020 was £1.8 billion, providing crucial support for the UK economy across all regions of the economy. The activity was associated with 31,660 jobs in that year, and generated UK tax revenues worth £825 million.
Our economic consulting team are world leaders in quantitative economic analysis, working with clients around the globe and across sectors to build models, forecast markets and evaluate interventions using state-of-the art techniques. Lead consultants on this project included:
Doug Godden
Lead Economist
+44 (0) 20 3910 8059
Private: Doug Godden
Lead Economist
London, United Kingdom
Stephen Foreman
Associate Director, Economic Impact
+44 (0) 203 910 8107
Stephen Foreman
Associate Director, Economic Impact
London, United Kingdom
Stephen leads a team of economists who assess the economic impact of a variety of different firms and industries. Recent consultancy projects he has led include assessments for the World Travel and Tourism Council, Dubai Free Zones Council, the Aerospace Technology Institute, Funding Circle, Reckitt, and ASOS.
Stephen has also worked on Oxford's Global Industry Service where he was responsible for forecasting the global transport sector, leading Oxford Economics' industry research, and managing consultancy projects for industrial organisations.
Stephen joined Oxford Economics from the UK civil service, where he worked on a range of macroeconomic, fiscal, tax and welfare policy issues across HM Treasury, the Office for Budget Responsibility and the Department for Work and Pensions.