The future of work arrives early: How HR leaders are leveraging the lessons of disruption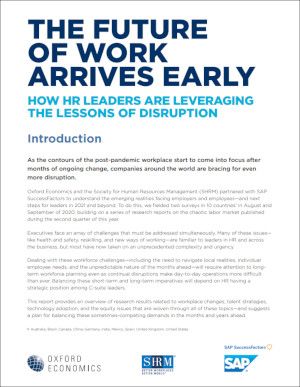 Oxford Economics and the Society for Human Resource Management (SHRM) partnered with SAP SuccessFactors to understand the emerging realities facing employers and employees—and next steps for leaders in 2021 and beyond.
As the contours of the post-pandemic workplace start to come into focus after months of ongoing change, companies around the world are bracing for even more disruption. To understand these trends, we fielded two surveys in 10 countries in August and September of 2020, building on a series of research reports on the chaotic labor market published during the second quarter of this year. This report provides an overview of research results related to workplace changes, talent strategies, technology adoption, and the equity issues that are woven through all of these topics—and suggests a plan for balancing these sometimes-competing demands in the months and years ahead.
COVID-19's impact on midsize businesses sparked a wrenching transformation. Oxford Economics and SAP SuccessFactors analyzed responses from midsize organizations in our survey.
Read the midsize business report
Interested in viewing the results by country? See our fact sheets at the links below.
Australia | Canada | China | Mexico | UK | US
Our economic consulting and thought leadership teams are world leaders in quantitative economic analysis and original, evidence-based research, working with clients around the globe and across sectors to build models, forecast markets, run extensive surveys, and evaluate interventions using state-of-the art techniques. Lead consultants on this project were: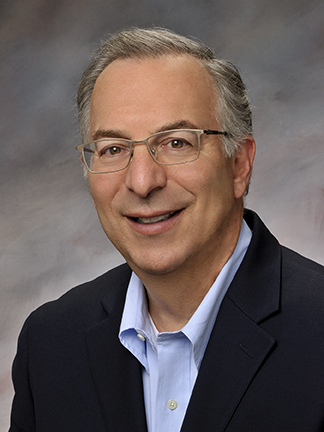 Dan Levine
Practice Leader, Location Strategies
Email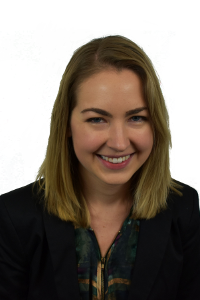 Adrianna Gregory
Senior Editor, Thought Leadership
Email