Digital, Resilient, and Experience-Driven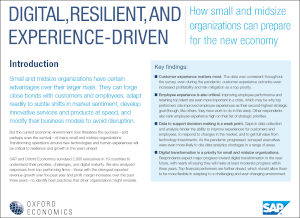 Oxford Economics and SAP surveyed 2,000 executives from small and midsize organisations about their priorities, challenges, and digital maturity.
Small and midsize organisations have certain advantages over their larger rivals. They can forge close bonds with customers and employees, adapt readily to subtle shifts in market sentiment, develop innovative services and products at speed, and modify their business models to avoid disruption.
The current economic environment now threatens the success and perhaps even the survival of many small and midsize organisations. Transforming operations around new technologies and human experiences will be critical to resilience and growth in the years ahead.
SAP and Oxford Economics surveyed 2,000 executives in 19 countries to understand their priorities, challenges, and digital maturity. We also analysed responses from top-performing firms - those with the strongest reported revenue growth over the past year and profit margin increases over the past three years - to identify best practices that other organisations might emulate.
Additional reports for this study
Think Piece | The Agility Engine: The role of IT in preparing small and midsize organizations for growth in the next economy
Think Piece | The Great Connector: The finance function's role in preparing small and midsize organizations for the next economy
Fact sheet | The customer connection
Fact sheet | Data-driven experiences
Interim data report | Is your business prepared for what's next? Crisis management for small and midsize companies
Our Thought Leadership team produces original, evidence-based research made accessible to decision-makers and opinion leaders. Principals for this project included: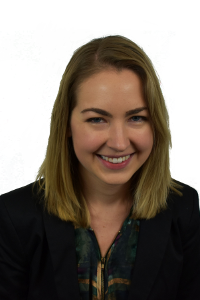 Adrianna Gregory
Senior Editor, Thought Leadership
Email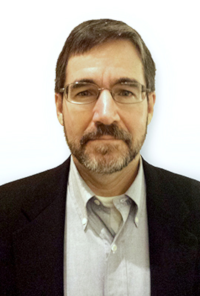 Edward Cone
Technology Practice Lead & Editorial Director, Thought Leadership
Email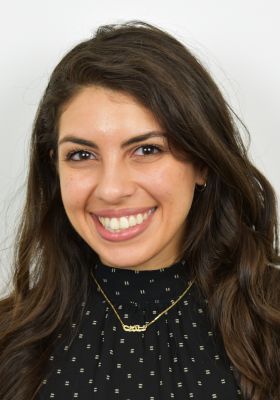 Sundus Alfi
Research Manager, Thought Leadership
Email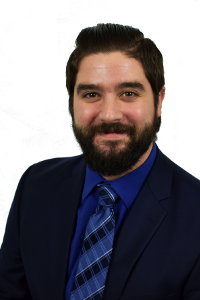 Matthew Reynolds
Research Manager, Technology
Email