Transformation and Transparency: Managing local government performance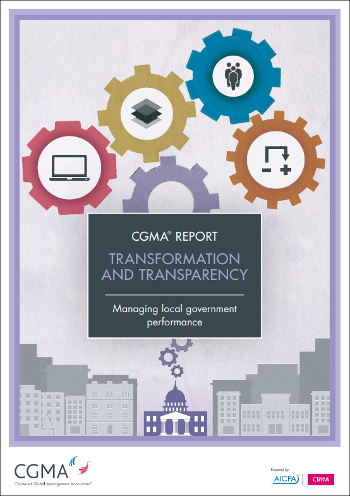 Surveying local government leaders worldwide, Oxford Economics, CIMA, and AICPA looked at the evolving role finance is playing in helping government leaders address key performance management challenges. While more than two-thirds of local governments are undergoing or have recently completed organizational transformations, they are struggling with realizing the full potential new technologies may play in these transformations.
The paper also found that disconnects exist between what businesses need and what local governments provide. Close collaboration between business and governments is crucial, and it's clear a breakdown currently exists between the two in many areas. But by paying close attention to the "Four Ts" of local government performance—transformation, technology, transparency, and talent—sustainable success and effective performance management can be achieved. ​
Oxford Economics Research Team
Our economic impact and thought leadership teams produce original, evidence-based research made accessible to decision-makers and opinion leaders. Principals for this project included: