Shifting toward Enterprise-grade AI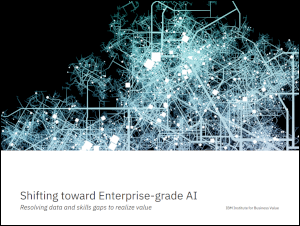 Oxford Economics worked with IBM's Institute for Business Value to examine how artificial intelligence (AI) is moving beyond the hype cycle, as more and more organizations seek to adopt AI-related technologies. These organizations are focusing on prioritizing functional areas and use cases, placing a stronger emphasis on topline growth, taking up a renewed interest in their data infrastructure and articulating greater unease about the skills of their knowledge workers. This report explores how they are approaching strategic imperatives, defining value drivers, building foundational capabilities and improving access to talent — as well as how their efforts could drive exponential competitive advantage.
To understand their thinking, we surveyed 5,001 global executives representing 18 industries, including leaders of government agencies and educational institutions, and 19 functions. Roles of responding executives included C-level executives — CEOs, CFOs, CHROs, CIOs, CMOs and COOs — as well as heads of customer service, information security, innovation, manufacturing, risk, procurement, product development and sales.
Read the full report
View the infographic
Our Thought Leadership team produces original, evidence-based research made accessible to decision-makers and opinion leaders. Principals for this project included: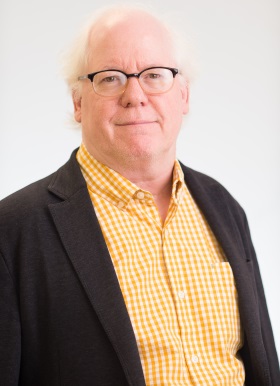 Tom Ehrbar
Senior Editor, Thought Leadership
Email