The Work Ahead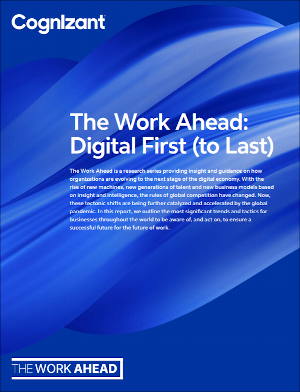 Digital First (to Last)
A white paper collaboration between Oxford Economics and Cognizant on the trends affecting the future of work, with the focus guided by the digital impact.
The pace of digital transformation in the 21st Century has affected all aspects of society, with business being one of the most visible crucibles of change. It is now apparent that keeping this pace is a key determinant in separating the winners and stragglers.
This study surveyed 4,000 executives in Q3 of 2020 on this subject, to ascertain their views on the shape of digitisation over the next three to five years.
Our Thought Leadership team produces original, evidence-based research made accessible to decision-makers and opinion leaders.
Principals for this project included: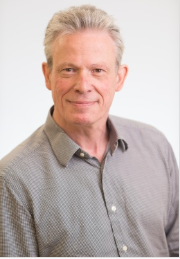 John Reiners
Managing Editor, Thought Leadership - EMEA
Email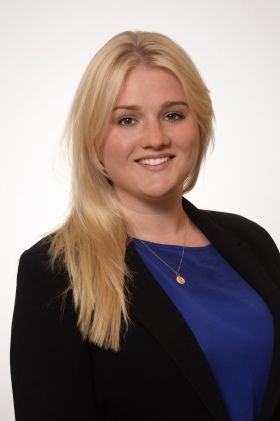 Bethan Totham
Associate Editor, Thought Leadership
Email