Leading to recovery: Asia's food sector in the post-Covid era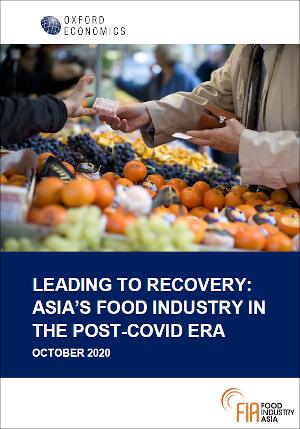 This paper, the third in our series, examines the impact of the coronavirus pandemic on the food sector in Asia, looked at the potential fiscal risks to the sector arising as a result of the pandemic.
In the third and final report in our three-paper series with Food Industry Asia (FIA), we focus on the outlook for recovery. Using a range of data from across Oxford Economics' suite of forecasting models and services, and drawing on the network and insights of FIA, we develop our Economic Recovery Matrix for the sector, quantifying the outlook and risk across demand and supply side drivers.
We find the sector faces the greatest challenges in Indonesia, Philippines and India, but even in economies with the best recovery prospects, the sector should be alert to risks to recovery.
For more information and to access the study please visit here
Our economic consulting team are world leaders in quantitative economic analysis, working with clients around the globe and across sectors to build models, forecast markets and evaluate interventions using state-of-the art techniques. Lead consultants on this project were: