Is your capital allocation strategy a long-term plan or a short-term fix?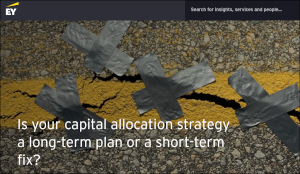 Chief financial officers are recovering from a once-in-a-generation shock to their capital allocation strategies. Even as they deal with the upheaval induced by the COVID-19 pandemic, they must make plans to improve long-term business performance. This means developing a capital allocation process that is fit for a future that may be radically transformed by the impact of digital technologies, a changing workplace and evolving business models.
How can CFOs develop the right capital allocation strategy and process while investment decisions are being scrutinized by investors and employees, regulators and society at large?
To better understand how businesses are addressing market changes - and how they should adapt their capital allocation strategies going forward - EY and Oxford Economics surveyed 1,050 CFOs around the world and across industries in the first weeks of 2021. Read the report now to learn more.
Our Thought Leadership team produces original, evidence-based research made accessible to decision-makers and opinion leaders. Principals for this project included:
Ben Wright
Associate Editor, Thought Leadership
Email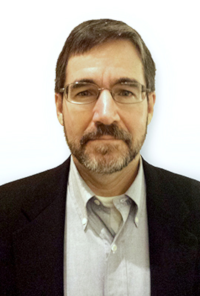 Edward Cone
Technology Practice Lead & Editorial Director, Thought Leadership
Email