Absorptive Capacity in Intelligence Mobility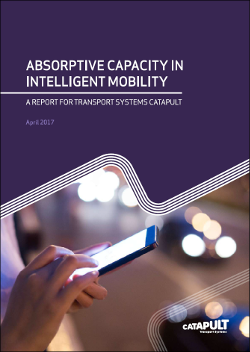 The Transport Systems Catapult identified seven priority market segments for the Intelligent Mobility (IM) market in the years ahead. They were i) intermodal smart-ticketing, ii) security, resilience and cyber security, iii) Internet of Things asset management (road), iv) monitoring and management systems for road infrastructure, v) data management and analysis, vi) data collection and communication platforms, and vii) autonomous vehicles.
In this study, Oxford Economics undertook a feasibility assessment to help understand if the UK's absorptive capacity for these technologies could be measured in different IM market segments. This means the ability of companies to turn innovation activities into commercial gains. The tentative results indicate that it would be in the interest of firms to invest more in R&D, hire more specialists, invest in improving their knowledge absorption capabilities and partner with other firms.
Twembi Rukandema
Associate Director 
Email