Digital Innovation in Financial Services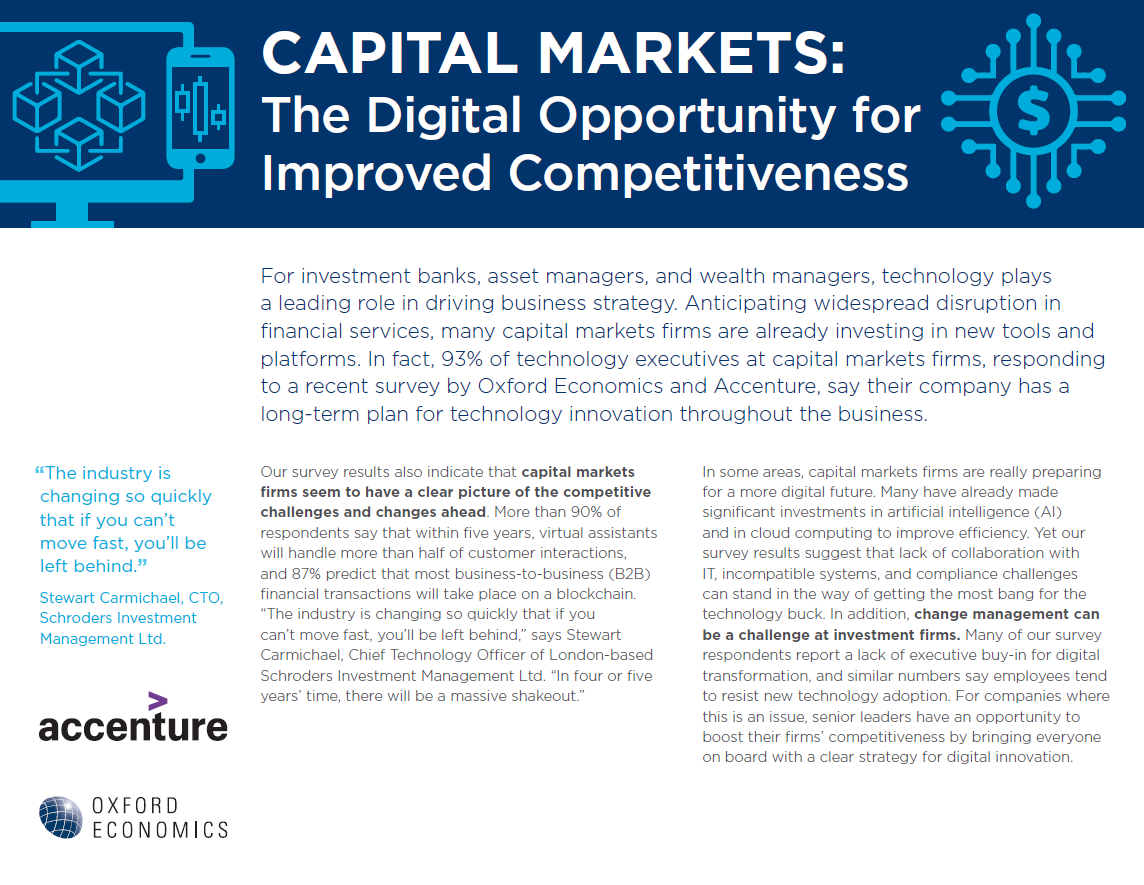 Oxford Economics surveyed 90 technology executives in the financial services sector, including meaningful samples from the retail banking, insurance, and capital markets subsectors. The study found 68% of respondents expect that in five years, customers will do most of their saving, investing, and borrowing through non-finance platform companies. In the face of this and other looming challenges, 90% have long-term plans for digital transformation. Further analysis and interviews with executives show how these industries are preparing for the future of digital innovation.
To find out more click here.
Our Thought Leadership team produces original, evidence-based research made accessible to decision-makers and opinion leaders. Principals for this project included: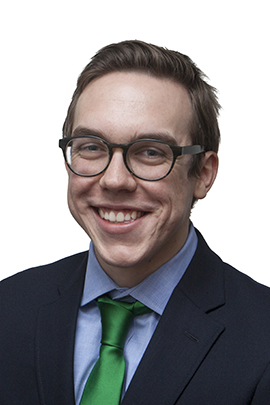 Ben Wright
Associate Editor, Thought Leadership
Email
Joan Warner
Managing Editor and Senior Analyst for Financial Services
Email