Africa Risk Reward Index, November 2018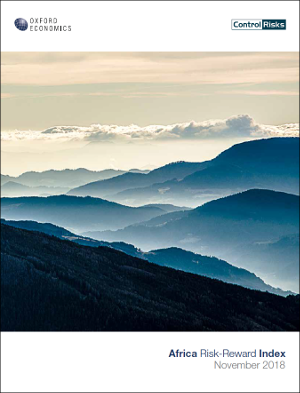 Experienced investors know that risk and reward are close companions. There are certain African economies that no serious investor on the continent can reasonably overlook. South Africa, Nigeria and Egypt, the continent's heavy hitters, are justifiably on every investor's radar and the recent recovery in Nigeria and South Africa are good signs for businesses.
But competitive edge in Africa means not only figuring out the 'no-brainers' but staying ahead of the pack in knowing what's next. Oxford Economics and our Africa business, NKC African Economics have worked with our political risk colleagues at Control Risks to track the ebb and flow of risk and reward across the African continent with our Africa Risk-Reward Index. This provides current and prospective investors with a synthesis of risk and opportunity Africa-wide, in a unique analytical framework.
Read the full report