US Election Coverage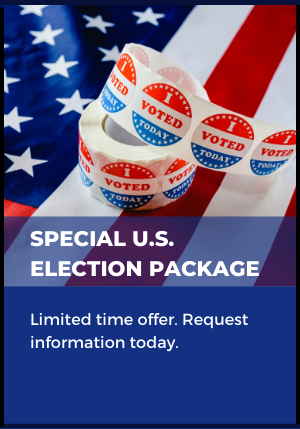 With less than three weeks to go until the 2020 US elections, political and policy uncertainty are intensifying. As the global economy slowly recovers from the coronavirus recession and financial markets remain highly volatile, it's impossible to understate the importance of the tightly contested race between Donald Trump and Joe Biden.
Our team of global experts continues to analyze and forecast various election scenarios, providing key insights into the candidates' proposed policies, potential election results, and their impact on business investment, consumer activity, inflation, financial market developments and monetary policy outcomes.
Limited time offer
We are offering a special subscription access to all our analysis and forecasts in the lead up to, and post-results, for the US Election.
Clients will benefit from all commentary from our award-winning US Economics team, frequently updated data and forecasts, election-related scenario analysis, client webinars and analysis of the global impacts of the election results.
Click here to request more information and browse our latest US Election coverage